Welcome to Westons Stockfeed
About Us
Weston Milling is a division of George Weston Foods Limited (GWF). GWF owns and operates flour mills and feed mills in Australia and New Zealand. Weston Milling Stockfeed also known as Weston Animal Nutrition (WAN NZ) specialises in the manufacture of pelletised ruminant and monogastric stockfeed from its separate mills located in Rangiora, North Canterbury, New Zealand. Our loyal customers prefer to call us Westons and the customer is always right, so again welcome to Westons!
Then; over 140 years of tradition and history
Originally owned by H. Archers & Sons, quality flour and stockfeed have been produced from the mill since 1864; a water wheel driven by the diversion of the Southbrook stream provided the horsepower necessary to grind the grain into flour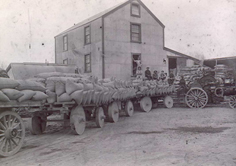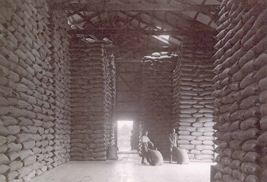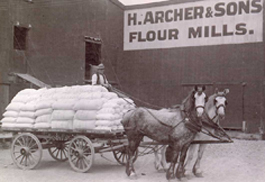 Now; capital investment, quality assurance and technical specialists
A new monogastric mill was commissioned in 2006. Westons works closely with its sister companies in Australia to provide specialist advice from our technical nutritionist, veterinarian and quality assuarance team.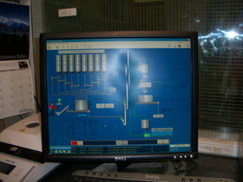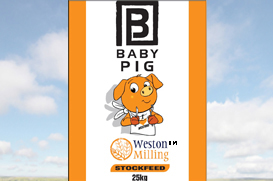 "Our product is designed to meet the specifications and performance you would expect from a mature stockfeed business"
"We can and do tailor feeds to individual farmer's unique requirements"
 Blends/ Pellets and Grains
Westons also own and operate a blending facility in Prebbleton, Canterbury, NZ.
A wide range of products are available including blended dairy feed and a grain procurement service, making us a one stop shop for all your feed requirements.
We supply farmers and feed outlets in both the North and South Islands of New Zealand
 We manufacture both bulk and bagged feeds for poultry, pigs, beef and dairy cattle, sheep, horses, rabbits and many other commercial and domestic animals